My career got revived for at least next 10 years!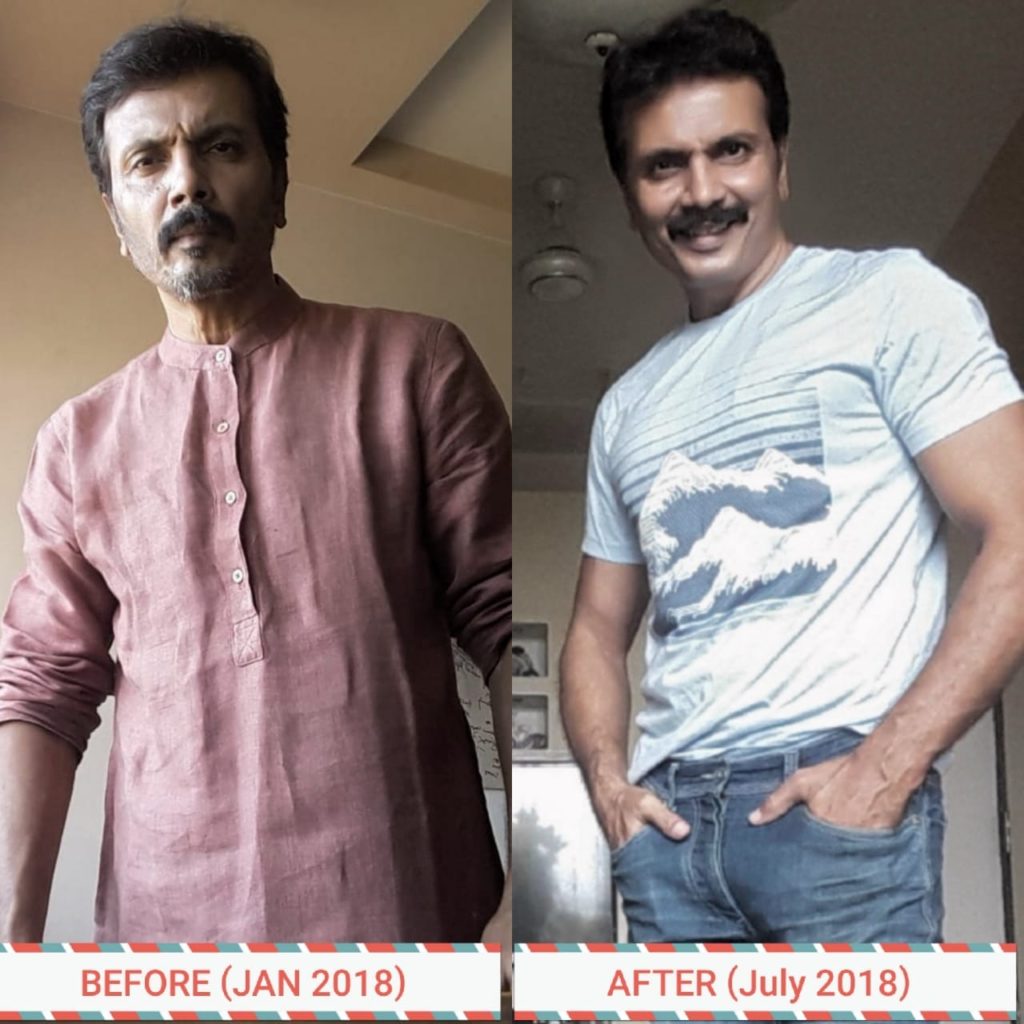 I am Milind Gawali, Marathi Film Actor, Age 52 , Mob: 9869446547
Living in Lokhandwala-Andheri .
My diabetes was detected in 2010 and even with heavy medicines and no sugar intake, my blood sugar level was not in control, it never came down.
I tried almost everything from Ayurvedic medicines, powder etc. apart from Doctor prescribed medicines and in Jan 2018 I lost lot of weight and blood sugar level had gone Up to 440 . I was helpless yet never wanted to take insulin injection.
Luckily, my Co-brother, Mr. Chandrakant Solanki from Pune send me Dr. Jagannath Dixit's video link.
Then I contacted and sent my report, Dr Dixit spoke to me and I was added in 7-EWL DM group.
I started this diet on 02/02/2018 & my test reports were as follows:-
HBA1C- 12.8%
Insulin Fasting-5.7
After 4 months, on 27/06/2018, my test reports were as follows:-
HBA1C- 6.7%
Insulin Fasting-8.6
I strictly followed the diet plan . Two meals a day, 10.30am lunch and 7.30pm dinner, ate everything except sweets in 55 minutes.
Mostly I finish my food in 25 minutes. Drink plenty of water between meals.
Walk and Gym in the morning for 60 to 90 minutes.
I feel very energetic and full of life, I work almost twice as much as I use to work earlier. I feel my career got revived for at least next 10 years!
All thanks to Dr. Jagannath Dixit and his dedicated team.
Dr. Dixit is really a God sent Angel for me.
I am going to follow this life style throughout my life and I am going to spread his message to as many people as possible.
Thank you Dr. Dixit.