Victory of positive thinking! Lost 22.7 Kg. in a year!!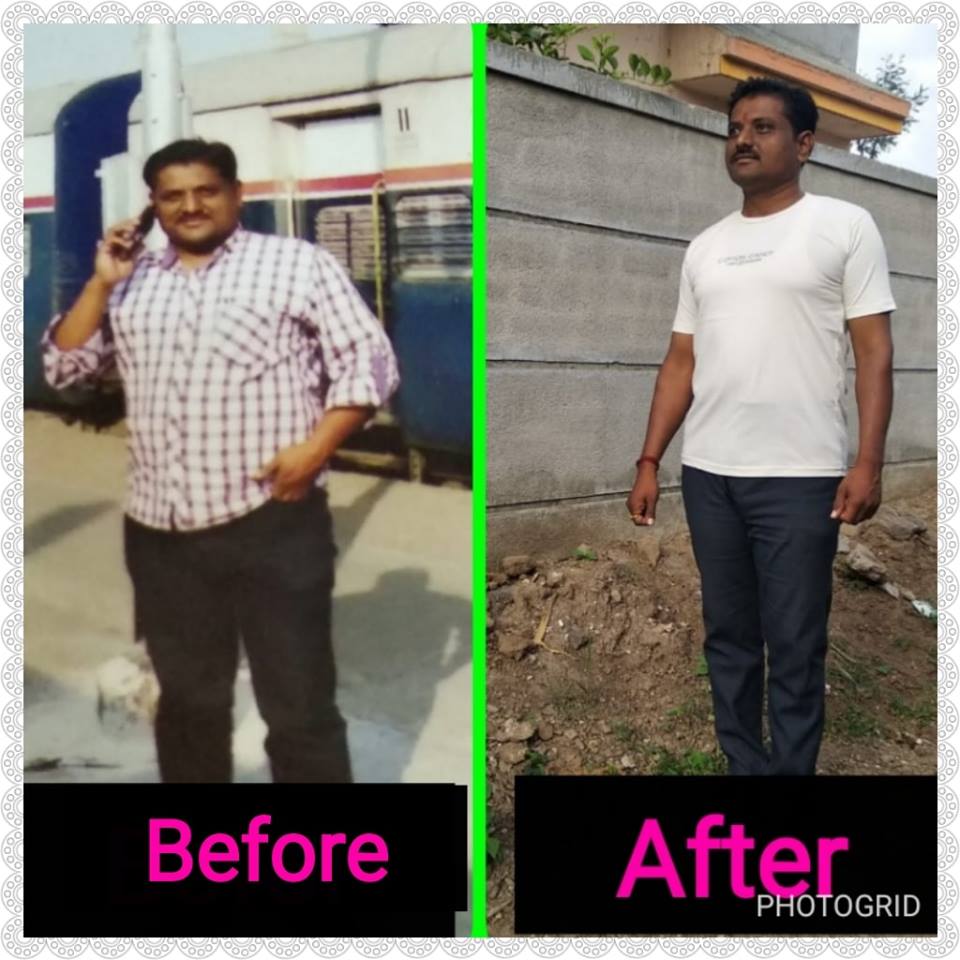 I am Shri Ajinath Baban Bhadake
Job: Primary Teacher
Place: A/P: Pathardi (A'Nagar)
Age:39 years
Height: 165 cm
Mobile: 8805751954
Weight on 1st Aug. 2017: 92.7 only

*How I started this diet plan?*:
My favorite dress is stretchable jeans and short shirt.
In last three years, I didn't realized that when *my waist increased from 36 to 42* and *shirt size increased from XL to XXXL*. I was not able to get enough clothing choices as there were very limited stocks available fir my size.
I started Dr. Dixit sir diet plan after studying various diet plans.

On 1st Nov 17 my weight reduced to 85 Kgs*. I continued the diet plan.

Further my weight reduced as below:
5 Jan 18: 79 Kgs
15 Apr 18: 73 Kgs
1 Aug 18: 70 Kgs

In one year I lost 22.7 Kgs weight.

This is my one year journey, no excuses, no laziness, no trouble. 
With full enjoyment of diet plan and guiding my friends.

I'm following Dr Dixit sir diet plan with 100% dedication.

I sincerely thanks to Dr Dixit sir for his guidance.