50 % reduction Lantus Insulin & bed time 100% reduction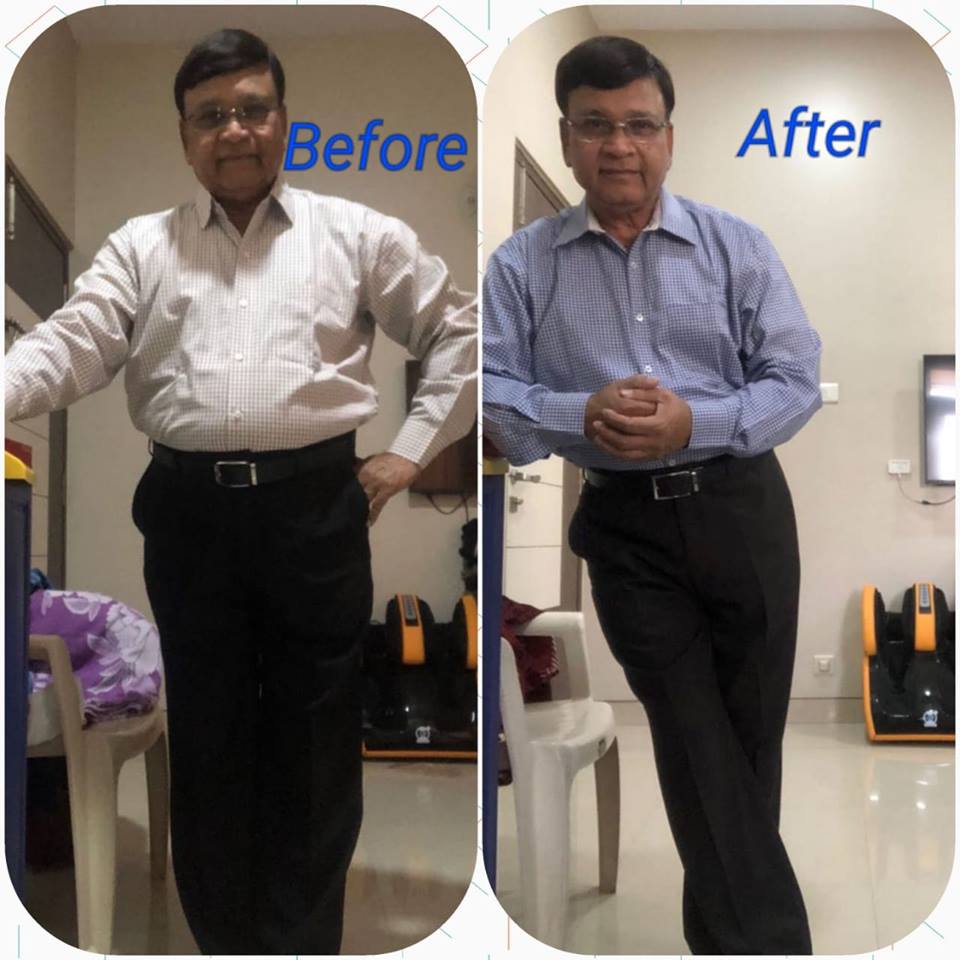 Myself Ramesh Vaidya from Aurangabad
Age 68 years 
Mobile number 9822034013 
Email Id. [email protected] 
By profession , CMD of Vaidya Group of Industries . 
One of my friend sent a you tube link about Dr. Jaganath Dixit Sir for weight loss program.
For several time I viewed that video & one day I called sir for my personal introduction 
And my issues I was facing so far. After listening to me completely he advised me to go for this plan.
I started this plan on 1st March 2018 & my Lab reports were as under
HBA 1C :- 6.8 
Fasting Insulin :- 13.8 Weight :- 87 Kg. Abdominal dimension :- 46.5 Inch 
I am diabetic since last 20 years & on medication as –
Janumet 100/1000 ( Morning & bed time one each ) 
Lantus Insulin 16 Units ( bed time )
Results After three months as on 1st June 2018 
HBA 1C :- 6.7
Fasting Insulin :- 17.44 Weight :- 77 Kg. ( total Reduction 10 Kg ) 
Abdominal dimension :- 41.5 Inch ( Total Reduction 5 Inch ) 
With this reduction in diabetic medicine is as under – 
Janumet 50/500 ( Morning & bed time one each ) 50 % reduction Lantus Insulin 0 Units ( bed time ) 100% reduction 
I have followed this plan up to 90 % though there is a marginal reduction in my HBA 1 C & Fasting insulin 
Has gone slightly up but weight & inch loss results are phenomenal. 
In my past I have tried Many methods & plan for weight & sugar control but failed miserably inspite of spending heavy money . 
I would like to be honest in sharing that this plan is really working and more sustainable &
Absolutely not finding any difficulty to continue lifelong .
I thank Dr. Dixit Sir & his entire team for changing the physiology of society to handle disorder of Diabetes & Obesity & taking every one "Near To Nature"
Never the less , I am along with my family trying to spared this awareness with our all near and dears & even 
With the people whom we don't know at all . 
Feeling proud to be a small part of this Big Mission .
Thank you once again Dixit Sir
Regards
Ramesh Vaidya